How Non-Tesla Electric Vehicles Can Leverage Tesla Chargers to Reduce Charging Anxiety?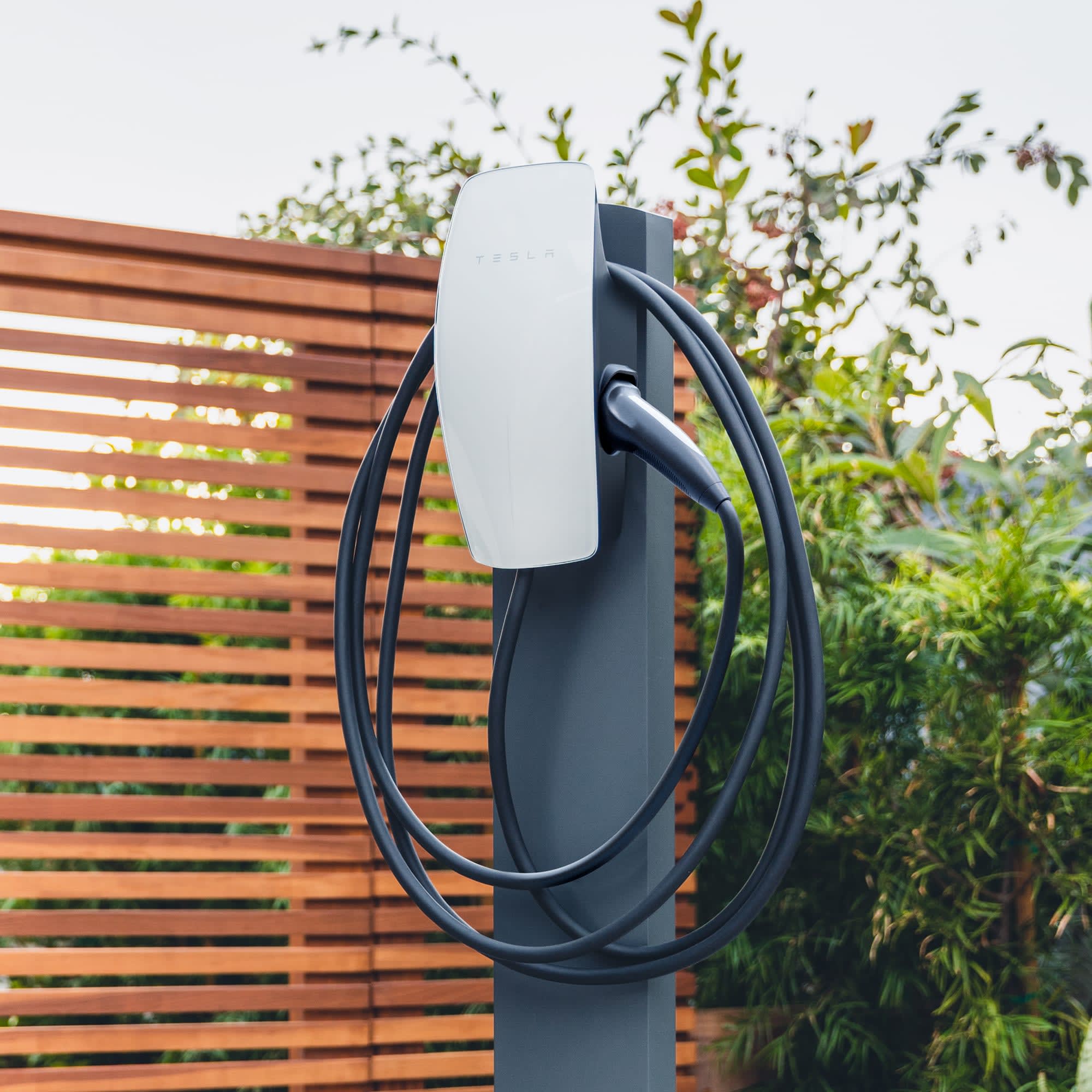 Tesla is one of the leading electric car manufacturers globally, and it is popularly known for its proprietary Supercharger network. Tesla's Superchargers are high-speed electric vehicle (EV) charging stations that support the company's charging standard. This network is currently exclusive to Tesla drivers, but a recent fact sheet published by The White House indicates that the Supercharger network might open to non-Tesla EVs in North America. This move will undoubtedly support the world's transition to sustainable energy.
Non-Tesla drivers can use Tesla charging stations using a J1772 adapter that allows them access to ONLY Tesla Destination Chargers, Tesla Wall Connectors and Tesla Mobile Connectors (NOT Tesla Superchargers in the above picture). Additionally, non-Tesla drivers can use thousands of Tesla Destination Chargers using the J1772 adapter. Still, they have to seek permission from the property owner to use the charging stations on private property.
However, the use of Tesla Superchargers is currently exclusive to Tesla drivers, and no adapters in the market can enable non-Tesla vehicles to use these charging stations. Nevertheless, Tesla CEO Elon Musk has announced plans to allow non-Tesla cars to use Superchargers in select European cities as part of a pilot program. Currently, there is no official per kWh price for non-Tesla cars using Superchargers, but charging rates will vary depending on the location.
There are various Tesla-to-J1772 adapters that non-Tesla drivers can use to connect to Tesla proprietary connectors. Brands like Protona, Lectron and TeslaTap offer dongle-like adapters that let you connect your J1772 easily. To choose the best adapter for your car, remember to look for the Tesla-to-J1772 adapter that supports the US standard, 40 amps/250 volts, has at least a one-year warranty, and has been tested and certified.
If you want a more compact adapter with a higher current of 80 amps, you can consider the Protona model ME211. This will allow you to minimize the space occupied in your car and be future-proof, supporting higher charging power if Tesla releases more powerful level 2 chargers.
Superchargers are much more complicated electric vehicle charging stations compared to non-Tesla chargers. Therefore, at present, Supercharger networks can only be enjoyed by Tesla drivers and are not compatible with adapters. However, convenience comes at a price, and if you want to use Tesla Superchargers, you must pay additional costs, but a charging membership can significantly lower these costs.
While the Supercharging network is opening, other EV owners cannot merely turn up at a charging station. They will need a compatible charging connector that supports DC and AC through the same port - the CCS Combo1. For non-Tesla drivers who do not want to wait for the Supercharger network to open to non-Tesla vehicles, they can invest in Tesla home and mobile charging stations, and Protona Tesla to J1772 Adapter to convert it for their Non-Tesla EVs. They can also use this adapter at Tesla Destination Chargers.